- Start of "Main Tower Rush" Campaign
>>>>
Here for more Campaign details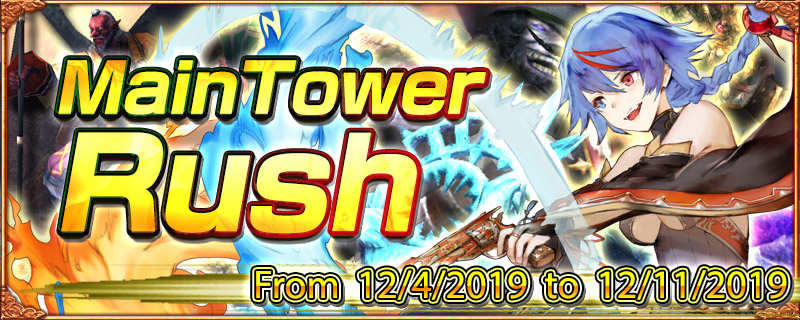 ---------------------


- The core monsters and boss monsters time to re-spawn and the re-spawn rate will be unified for all floors in the Main Tower.



[12/5 03:20(GMT) Edit]


- Even if a large amount of EXPs is acquired for the level up, the level will be raised one step at a time.




*Levels are not continuously raised, and EXP points cannot be carried over.




Ex: Even if you acquire 100 million EXPs at Lv 1, only level up 2. All other EXP points except to reach Lv.2 will disappear.